25 March 2007: Looking good..
Dad was starting to look a little pale towards the end of last night. He got another unit of blood (I think we're up to 11 now..), and now looks much better.
By noon he was bathed, and the A-line, catheter, and other IVs had all been removed. Only the blood pressure monitor and breathing tube were tethering him.
The surgeon was there for his morning bandage change on the spray table, and after checking things over said that they might skip the vacuum bandage and go right to grafting this week!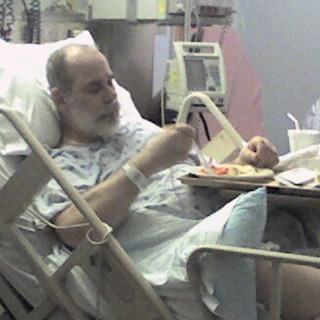 Comments