14 May 2007: BAAH! Server Badness! Don't Panic!
Many of you called/emailed over the weekend to let me know that this site had apparently disappeared. Well, it had! The server hosting this site decided it didn't want to talk to anyone any more. So, while it was continuing to hum merrily along in a room locked up for the weekend, the rest of us couldn't get to it.
I'll encourage Dad to post about his weekend foray -- It sounds like he made it there and back without too much trouble.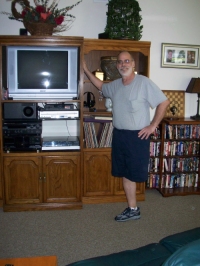 (
larger image
)
Comments