25 December 2007: Chrismas comes a few days early
11-29 Thur. The 8:30 Overload session in Columbus showed an increase on the leg press after a several week 280 lb plateau. Made it past three minutes before fatigue, which is the bogie that allows a little more weight next session. Adam has also been putting me on the stretcher (I call it the rack) because both Emily and Dr. No are saying my adductors are still too tight.
12-3 Mon. Emily introduced some interesting new PT balance routines (getting ready to impress Erin with this).
12-5 Wed. Follow-up with Dr. Adkins (wound care) showed no evidence of the hematoma from 11/26. The stump still looks ready for battle.
The first fitting of the clear acrylic test socket with Pat at Hanger, was hard to get on (never did get fully seated), very uncomfortable and wouldn't hold a vacuum seal. Pat said that was actually a pretty good fit for the first shot at it.
12-7 Fri. Overload went well this morning. I spent almost 5 minutes on the rack. My adductor stretch (angular spread between strait legs in a sit position) which started at 62 degrees a couple of weeks ago made it to 86 degrees (the goal is 90).
The weather did not co-operate today. Erin's morning flight got cancelled and therefore, could not make my first "afternoon" PT session. It was noticeably easier to do the balance routines after being up and about all day. Emily also measured adductor stretch (angular spread of the stump from center, lying flat on the PT mat) at 42 degrees (goal is 45) compared to her original 22 degree reading. She still gets blown away by how quickly Overload produces positive results. A few months ago the tight adductors and scar tissue were the primary culprits related to the chronic groin area discomfort which is almost completely gone now.
12-11 Tue. Overload at noon and Hanger at 2:30. The second fitting of the first test socket went much better. The socket was too tall and seated into the groin before the stump made it to the bottom. The shape was much better but not yet good enough to warrant knee mounting hardware.
12-13 Thur. Finished the 9:00am Overload session on the rack and achieved the targeted 90 degree adductor stretch.
The 3:30 Hanger appointment was at their main Wellington facility. Spent the first two hours with Paul as he built the second test socket. Building a socket is a labor intensive and highly skilled craft. It started with a plaster bust of my stump (an inverse duplication of the first test socket on a metal post). Plaster was added to areas that were too tight and a coping saw and course rasp were used to remove material from areas that needed tightening or increased definition. The stump bust was wet sanded smooth; a cut line was added with a permanent felt tipped marker, covered with a sheer tube sock then mounted on a vacuum fixture in the oven room. A sheet of 1/4 inch, clear acrylic was removed from the 400 degree infrared oven which gives it the approximate flexibility of a thin rubber mat. The hot plastic sheet was draped over the bust (saddle style) then the open ends and bottom pinched together manually to achieve a vacuum seal which forces the interior surfaces of hot acrylic to duplicate the external shape of the stump bust. After cooling, the plastic is cut following the cut line, split at the flange created where the plastic sheet was pinched together, removed from the plaster bust and...... bod-a-bing bod-a-boom we had test socket #2. (took a lot of pictures - Click "read more" below.)
After another 1/2 hour of finishing details, Pat commenced the first fitting of the second test socket. He wasn't completely happy with the seal (too much "gapposous" on the upper outside area). But good enough for mounting hardware! Pat kept my left shoe.
12/17 Mon. PT 8:00am, Overload 11:00am, and Hanger 3:00pm.
Broke the 3 minute barrier on every exercise at Overload today (first time that happened in a really long time). The leg press was set-up at 300 lbs and the pull-down at 360 lbs (both new highs).
Pat performed the first fitting of the altered socket #3 (complete with vacuum valve and mounting hardware). It was a little hard to get on but fit great. He attached my C-Leg but it had a size 12 foot (I'm a 10) on the end. OOPS! Pat just chuckled, shrugged and said easily fixed. I stood up and took my first steps with a prosthetic. It felt really weird. Pat was focusing on fit and "hot spots" but noticed my concern. Not to worry - the C-leg processor is not set-up yet. Just put weight on it today to make sure the socket fits correctly. Everything looked perfect. Then we "tried to take it off" again and again. I was sitting in a chair with both hands on the parallel bars and my foot on a stanchion and Pat was on a chair with both feet on the stanchions and both hands on the C-Leg and the damn thing wouldn't budge. So he loosened the flange bolts, pried it open with a screwdriver, scratched his head and said, "It has to go on, stay on, and come off again. We got two out of three - see ya tomorrow".
12/18 "Tomorrow" Hanger 9:00am - second fitting of third test socket. The modifications to the socket were subtle. It was still difficult to get on but when we switched to a liquid based lube it slid on a lot better. Pat mounted a "lab leg" (mine was being fitted with a size 10 foot), I took a couple of laps between the parallel bars and everything went well. So far, so good. I sat down, removed the vacuum valve and after a steady push and couple of wiggles and jiggles of the old stump, off it came. Pat really knows his stuff.
12/21 Fri. The 2:30pm Hanger appointment found Pat ready with my leg, a size 10 foot, a sock and my left shoe mounted to a shiny new carbon fiber re-enforced finished socket with a cute little Chrismas bow stuck to the side. MERRY CHRISMAS! He set-up the C-Leg computer and we went through a well ordered sequence of mechanical and processor calibrations. These setting are only a preliminary starting point. I took my first full dress steps with a very sophisticated piece of hardware that I am sure to become intimately familiar with over the next few months. After 25 minutes and a lot of coaching from Pat, I started to get a feel for the transitions between the "standing" to "swing" phases that constitute walking steps. By 5:00 I was on my way home with a new leg and bag full of manuals and accessories. I was told to keep my walking minimal. Put it on, put weight on it, take a few steps, and look for sore spots. For the first few weeks, I'll need to walk under a lot of supervision. Don't want to develop any bad habits that will prove hard to overcome later when I start to learn the more advanced C-Leg functions.
I was wearing my leg when Bonnie got home at 6:00. That was a bit emotional. By 8:00 I was on my way to Valley View (going to Seth and Brittany's wedding tomorrow). Looking forward to showing the long awaited "new toy" to Marsha, GiGi, and .........
12/24 Mon. PT with Emily went very well. She put me with prosthetic on the high tech gait analyzing equipment right from the get-go to establish baseline data. She had me marching up and down the long hallway from the waiting room to the therapy area. On my case all the way - even out those steps, don't look at feet, keep your hips level, straighten up and suck in those abs.... I have a feeling I'll have to work pretty hard to say a step ahead of Emily (pun intended).
P.S. Bonnie says that "a bit emotional" is a monumental understatement!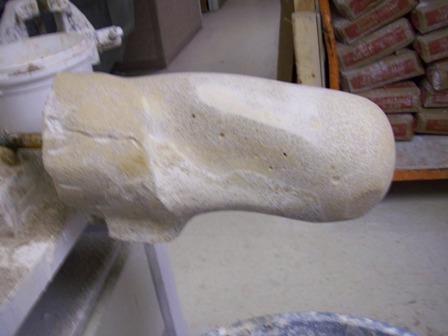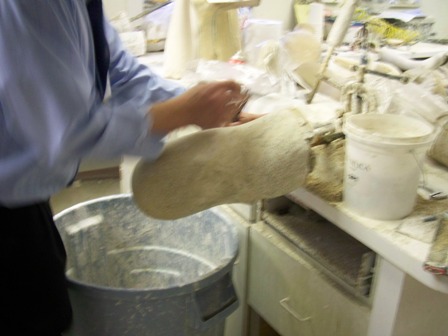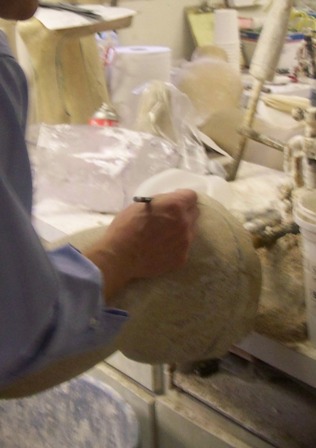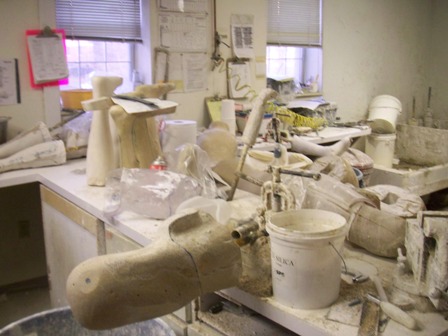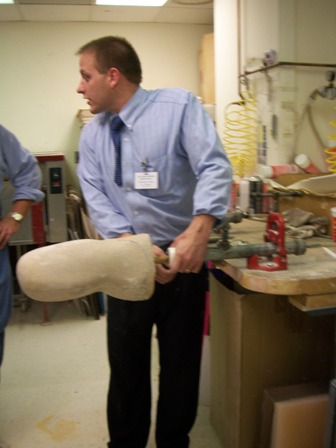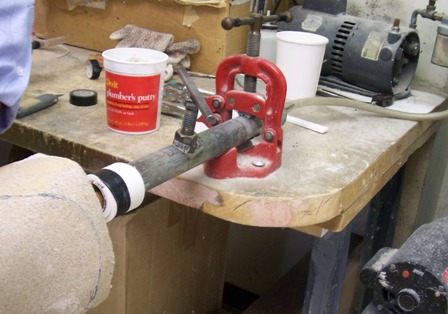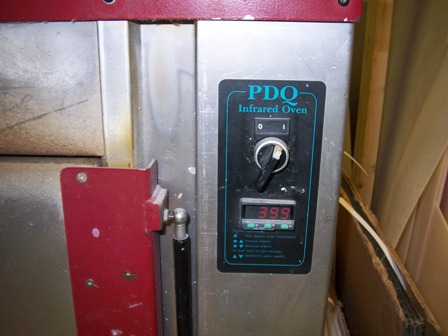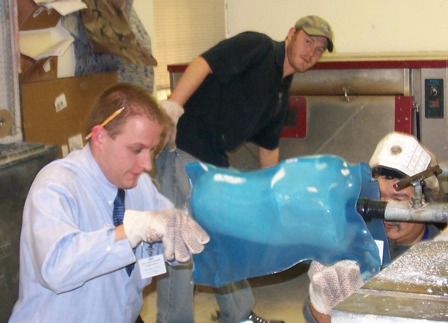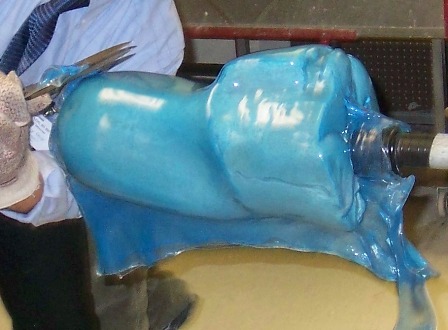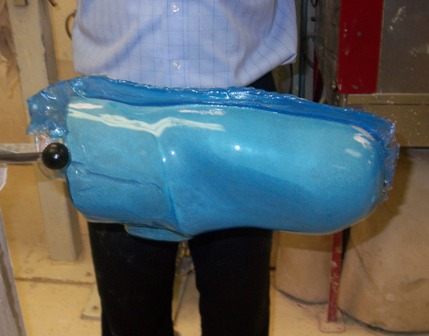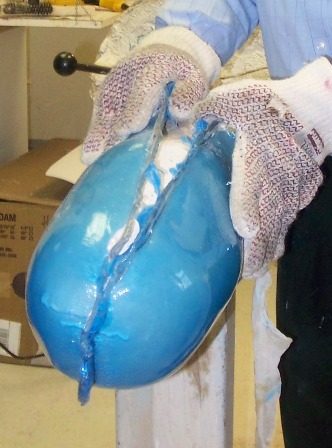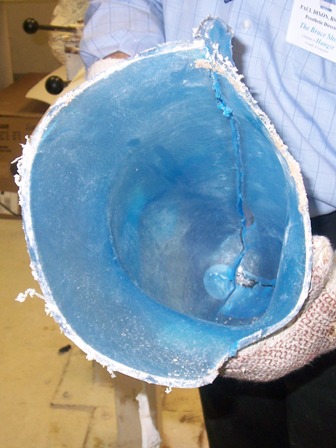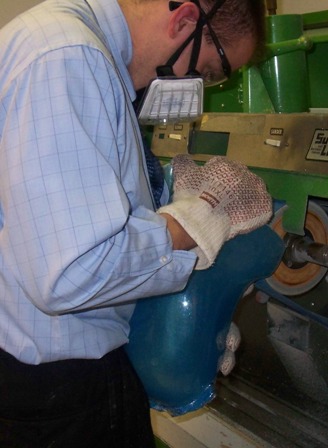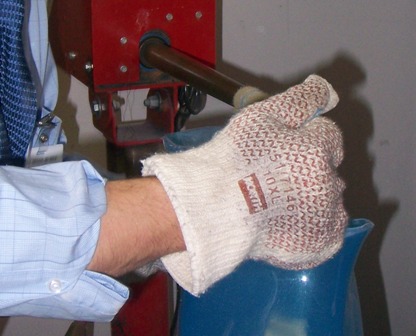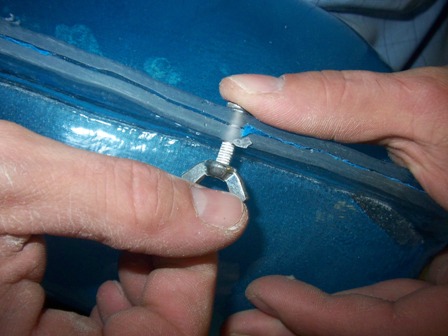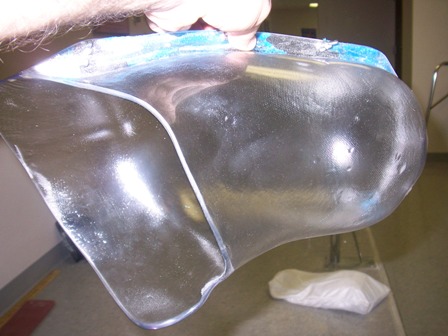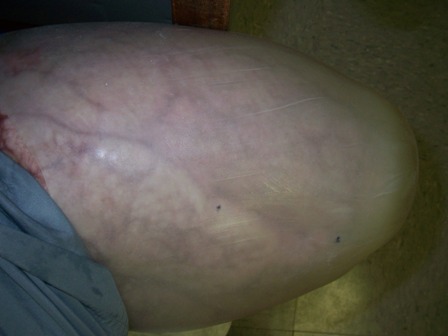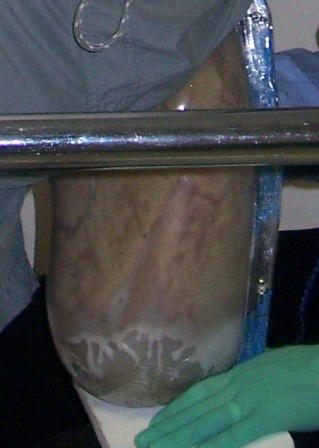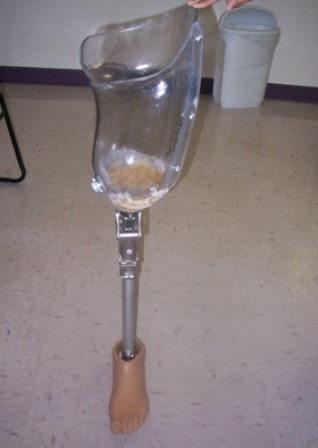 Comments