16 April 2007: Holy flooding, Batman!
The trip home from Cleveland yesterday was .. long and tiring. I didn't walk into my house until around 2:30 in the morning. Water is everywhere. *sigh*
We did play Q&A with Dad yesterday, I posted
the answers
as comments to the original entry.
Jim, Dad didn't answer your bonus question. I think his brain was too tired. I'll remind him again.

One part of the flight was nice: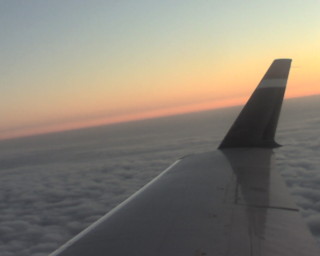 Comments