11 July 2007: "Gimp Fixes"
From Dad: "The attached pics are the gimp fixes I did to the condo."
1 & 2 are the carpeted ramp from the garage to the utility room (most common used path of egress). Marsha and Joel sawed the plywood to my measurements and Marsha stapled the carpet and it fit perfect without field modifications.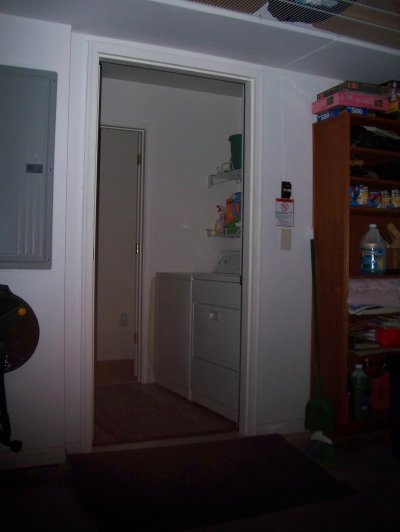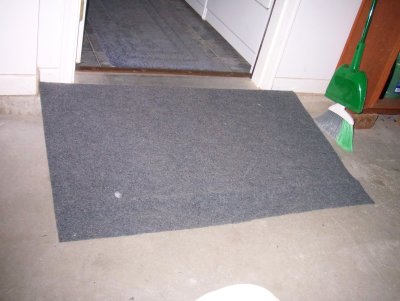 3 is the shower grab bar.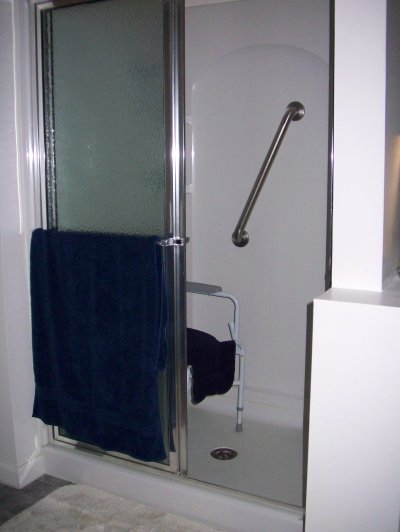 4 is the toilet lift assist.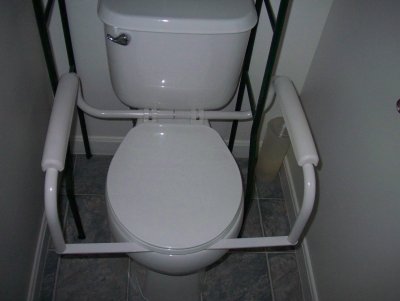 5 is toilet grab bar.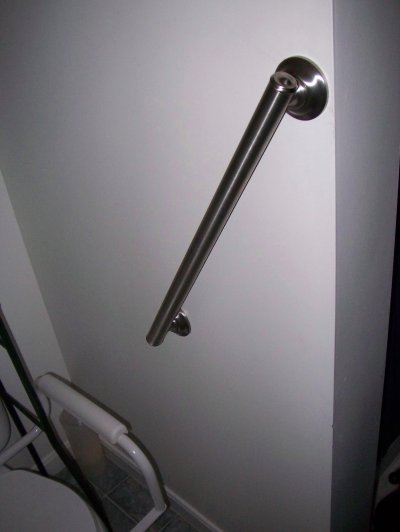 Comments