18 October 2007: Thanks, Mike!
I'm sure (well maybe) you're all anxiously awaiting highlights of the "thank you" vacation Mike gave Phyllis and I last month. The final destination was a compromise between my "Dude Ranch" and Phyllis' shop-and-craft-until-you drop. We ended up at "Dry Creek Ranch" in Magnolia, TX owned and operated by a nursing classmate of Phyllis'. Can you imagine retiring from nursing, selling a home in California (Ocean Side) and buying a horse boarding ranch. We spent a week with Peg at the ranch so I got my fill of brushing, saddling, bridling, cleaning up after and riding horses. Then Phyllis took us away from the ranch for a couple of days visiting local shops and a neat eatery called "Wunchies" founded in 1902 for the railroad that passes about 200 feet from the building. The "Howdy" plaque was a fun purchase as Peg settles into being a Texan. We even got to the Johnson Space Center!....amazing place. The biggest challenge of that day was climbing the 87 steps to the control center. (Yes, we actually climbed and didn?t wimp out and take the elevator!) Enjoy the pics!! ( After Erin loads them!!)
And, oh yes!......thanks Mike! We love you!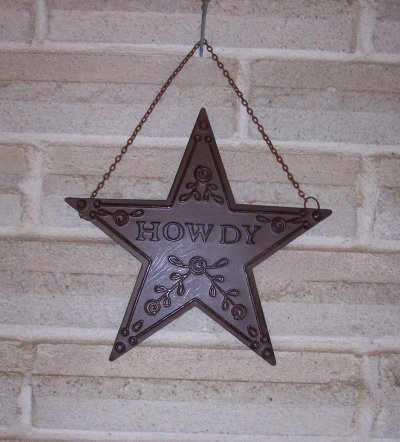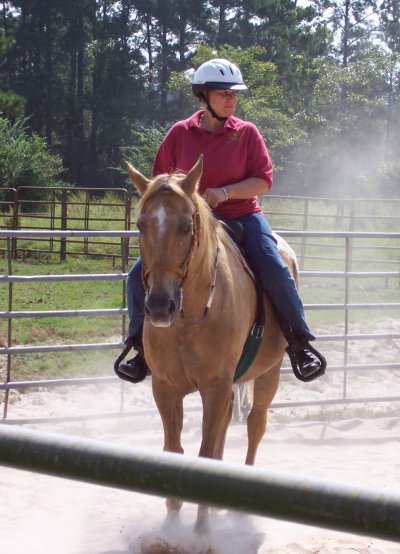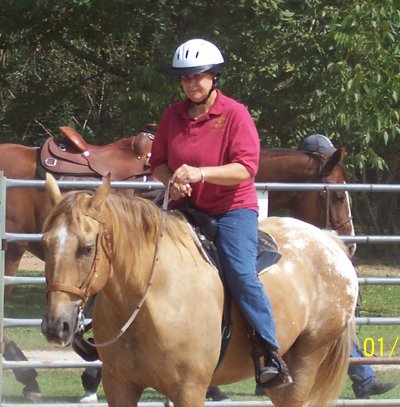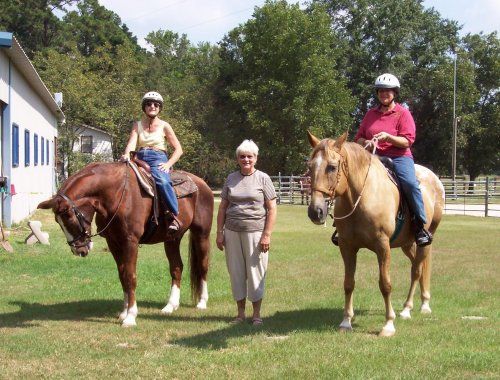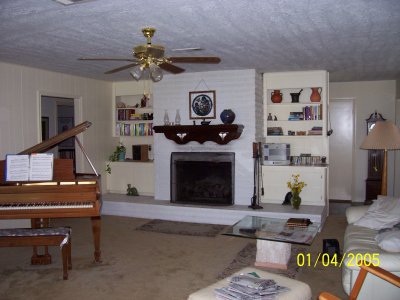 Comments