20 July 2008: Happy birthday Ariana
Monday, 7/7/08 - Overload
Wednesday, 7/9/08—Hanger
Showed Paul the modifications to the padding in the bike shorts. (Sewed the bike shorts to the liner and added hi-tech fleece padding to the blister areas.) He measured me for the carbon-fiber socket. We also discussed the daily variations in the stump volume. In the mornings the socket fits well, but by afternoon or after heavy activity the stump loses volume and the socket becomes loose. I've begun recording my stump girth measurements several times a day which will be useful in developing a remedy.
Thursday, 7/10/08—John Bryan State Park/Overload
Met Ruth (AT hiking partner Maine Dish) at Clifton Gorge around 9:30 AM. The weather was good this time and we hiked about 4 miles in a little under 3 hrs on some very primitive trails—uphill, downhill, over and under fallen trees, around rocks, through heavy vegetation, etc. Used hiking poles and a power belt to anchor the socket.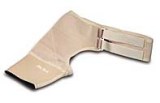 I did hit the deck twice after catching a toe on buried tree roots. But all in all, I completed the hike with trail conditions worse than what would normally be encountered on the AT.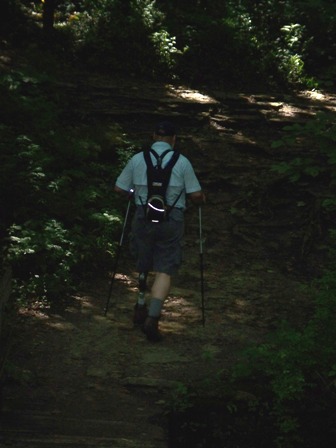 (click "read more"at the bottom of this item for more pics)
Another goal complete!
Topped off the day with an Overload session where Maine Dish did a few reps on the leg press set for me at 460 lbs. Adam and I were both impressed.
Monday, 7/14/08—Overload
Wednesday, 7/16/08—Grandpa Mike
6:50 am, daughter Ruth gave birth to Ariana, an absolutely perfect baby girl. This was a moment when all minor troubles melt away and I was overwhelmed with how truly fortunate I am.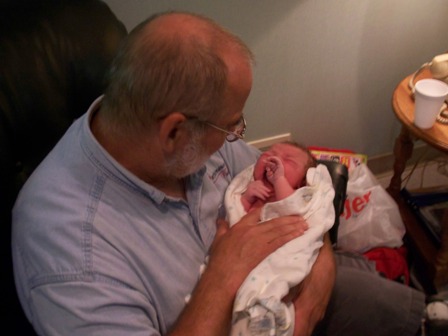 Thursday, 7/17/08—Drake PT
Emily didn't beat me up too much for the limp that invaded what used to be a near perfect gait. She gave me a few balance exercises to be done daily and instructed me to log some miles without the hiking sticks (safety first - of course).
Weekend, 7/19-20/08
I am back to using a silicone filler band to keep the socket tight. Walked about 6 miles around the pond - no power belt, no hiking sticks, and no "involuntary descents". Could have walked further but it's just too hot and sticky.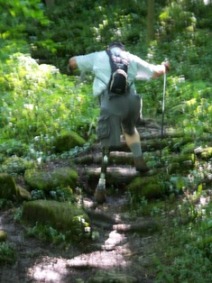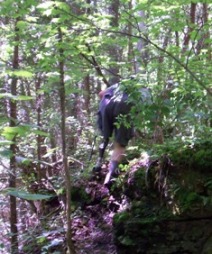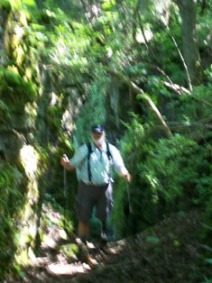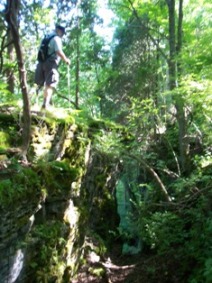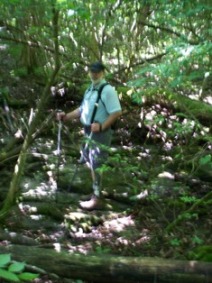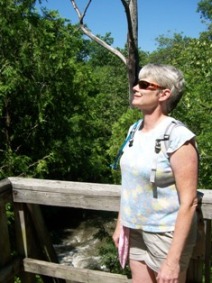 Comments